Selling Your Home During The Holidays
Here are three points to consider when listing your home late in the year.
Some buyers need to make a quick purchase before the end of the year due to a job transfer, estate settlement or other tax-related reason. With so little competition on the market, properties listed during the holidays season tend to sell more quickly and for a higher price.

If you are worried about moving during the holidays, keep in mind that buyers often need to close by December 31, but they don't necessarily need to take possession until January. That way, both you and your buyers can enjoy one last holiday season in the old house before making the move.

Of course, the most important question is whether you should decorate your home for the holidays. Real estate professionals agree that homes show better with tasteful, festive decorations. Be sensitive to different religions and use seasonal decorations that reflect a fall or winter theme. This will make it easy for buyers to envision having their own holiday celebrations in the home.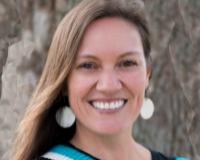 Executive Vice President of Sales Experienced Realtor, Karin Waterschoot-Perez, currently serves buyers and sellers located in and around Franklin County. With over 18 years of experience in the re....