Planning For Unexpected Maintenance Issues
Unexpected home maintenance costs have the potential to derail your budget and deplete your savings account. Following are three tips to help you prepare for these unexpected expenses.
Add home expenses as a line item in your budget: Set aside whatever you can afford each month into a savings fund for home expenses. Even $50 a month will add up over time and help when unexpected costs arise.
Stay on top of repairs: Regular home maintenance can help prevent breakdowns. Change your furnace filters regularly, clean your gutters twice a year and be on the lookout for any sign of water damage.
Consider a home warranty: You can purchase a home warranty that will cover the expense of repairing certain home systems and appliances. Be sure to compare the coverage and service fees before choosing a specific plan.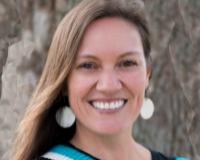 Executive Vice President of Sales Experienced Realtor, Karin Waterschoot-Perez, currently serves buyers and sellers located in and around Franklin County. With over 18 years of experience in the re....